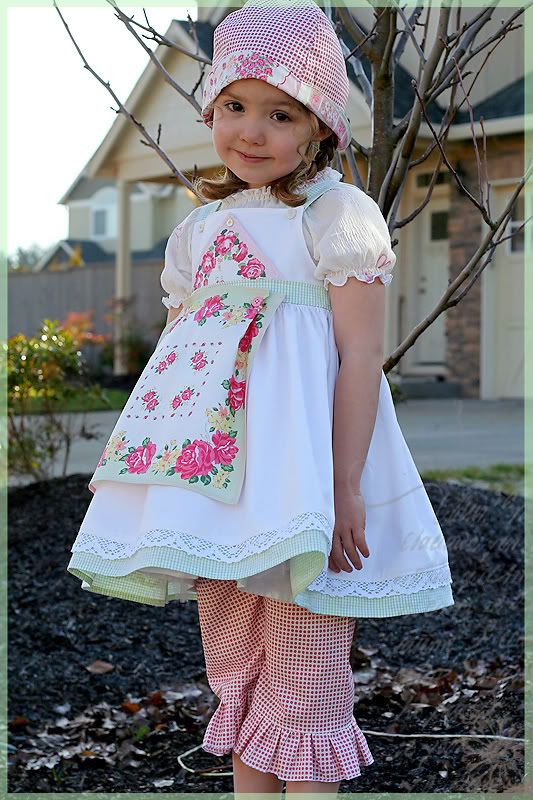 http://cgi.ebay.com/ws/eBayISAPI.dll?ViewItem&item=120373407107
Included is:
~Tea Party hanky dress. This dress is just lovely all around, with crisp white double layer skrits, the bottom skirt is hemmed in a yummy green seesucker gingham, and the top skirt is hemmed in a pretty white cotton lace. The bodice is adorned with a vintage style hanky and green ghingam attatched sash with button on apron. I have used Antique mother of pearl buttons on green gingham straps. This dress will not be remade, will best fit 3t-5t (model is a solid 5t) Please email for measurements.
~White with pink polka dot ruffle capri pants, these will be remade in your needed size 3t, 4t or 5t.. They can also me made full length if you prefer.
~White cotton crinkle gauze blouse, to be remade in your needed size.. this beautiful gauze is embroidered with pink daisies, and had a shirred neckline and sleeves, with a ruffle hem.
~ Finally you will receive the vintage style cloche hat.. The had is fully reversible, and can be worn any way you wish. ~